Author

DARKROOM

Date

04.01.2018
The brand offers everything Scandinavian design is appreciated for - it includes clear cut, practicality, and harmony.
EACH CAN CHOOSE FOR THEMSELVES WHO THAY WILL BE
Barbara Gongini was born in the Faroe Islands – one of the most beautiful and most environmentally pristine places on Earth. In 1996, she graduated from the Danish School of Design at the Unica Design Institute in Copenhagen. Equipped with an innate sense of beauty that had been honed further by a classical Scandinavian education, Barbara recognised the opportunity afforded by the fashion industry to give an individual space for self-expression, while creating clothing that was not only avant-garde, but also eco-friendly. These were the very same principles that formed the basis for the brand BARBARA I GONGINI, launched in 2005.
"Our garments are independent of the latest trends, of gender, sexual orientation, class or social norms. They occupy an area between male and female, the sexual and asexual, between high and low – that neutral space in which each can choose for themselves who they will be."




Barbara I Gongini
#MULTIWAYS CONCEPT
It is precisely in accordance with this approach that the clothes of BARBARA I GONGINI are created. An orientation on enduring design, minimalism and functionality are written into the brand's DNA, making the collections of BARBARA I GONGINI appeal to a wide audience, without distinction for gender or age. The original design process enables the creation of items that suit both men and women.
The brand's collections exist in a space without conventional boundaries, where the vivid expression of form and fantasy constitute the most important elements. BARBARA I GONGINI design is rich in multifunctional details that everyone can play with in their own way – from unusual vents and additional buckles to asymmetrical cuts and zips. This concept allows the wearer to modify and personalise the silhouette of each piece of clothing, giving it its name – #multiways.
SLOW FASHION
In addition, Barbara is an activist for responsible fashion: all of her creations are sewn from environmentally friendly, high-quality and often recycled materials. Production is located in Europe, with Barbara ensuring that harm to the environment is minimised, and the craftsmen are paid a respectable salary. The same responsible attitude is demanded from the customers: Gongini believes that it is the designer's mission to build up an audience and enter into dialogue with it.
All this puts the BARBARA I GONGINI label among the ranks of those brands that espouse the philosophy of slow fashion: buy less, but wear it for a lifetime. To grant a long life cycle to any piece of clothing, its creation process of must be scrupulous, based on the principle of continuous evolution rather than the constant updating and rejection of how things were done before. Each BARBARA I GONGINI item is designed in such a way that it can easily supplement other items from past, current and future collections, inspiring buyers to approach consumption in a more conscious manner.
NO REGARD FOR SHORT-TERM TRENDS
Moreover, BARBARA I GONGINI products all go to make up a kind of "construction kit", whose individual elements can be taken apart and reassembled, emphasising the meaningfulness of reuse and enabling buyers to create a more eco-friendly wardrobe. BARBARA I GONGINI articles are created without regard for short-term trends, so they can remain fresh for many years, playing an important role in shaping the individuality of their owners.
This unwillingness to follow fleeting trends is compensated for by the aesthetics of BARBARA I GONGINI, which combine purity, practicality and harmony (all that is so cherished in Scandinavian design) with the strivings of the avant-garde: complex deconstructed forms, multi-layeredness and geometry alternate with soft flowing silhouettes. The innovative design is supplemented by high-quality fabrics and experimental manufacturing techniques.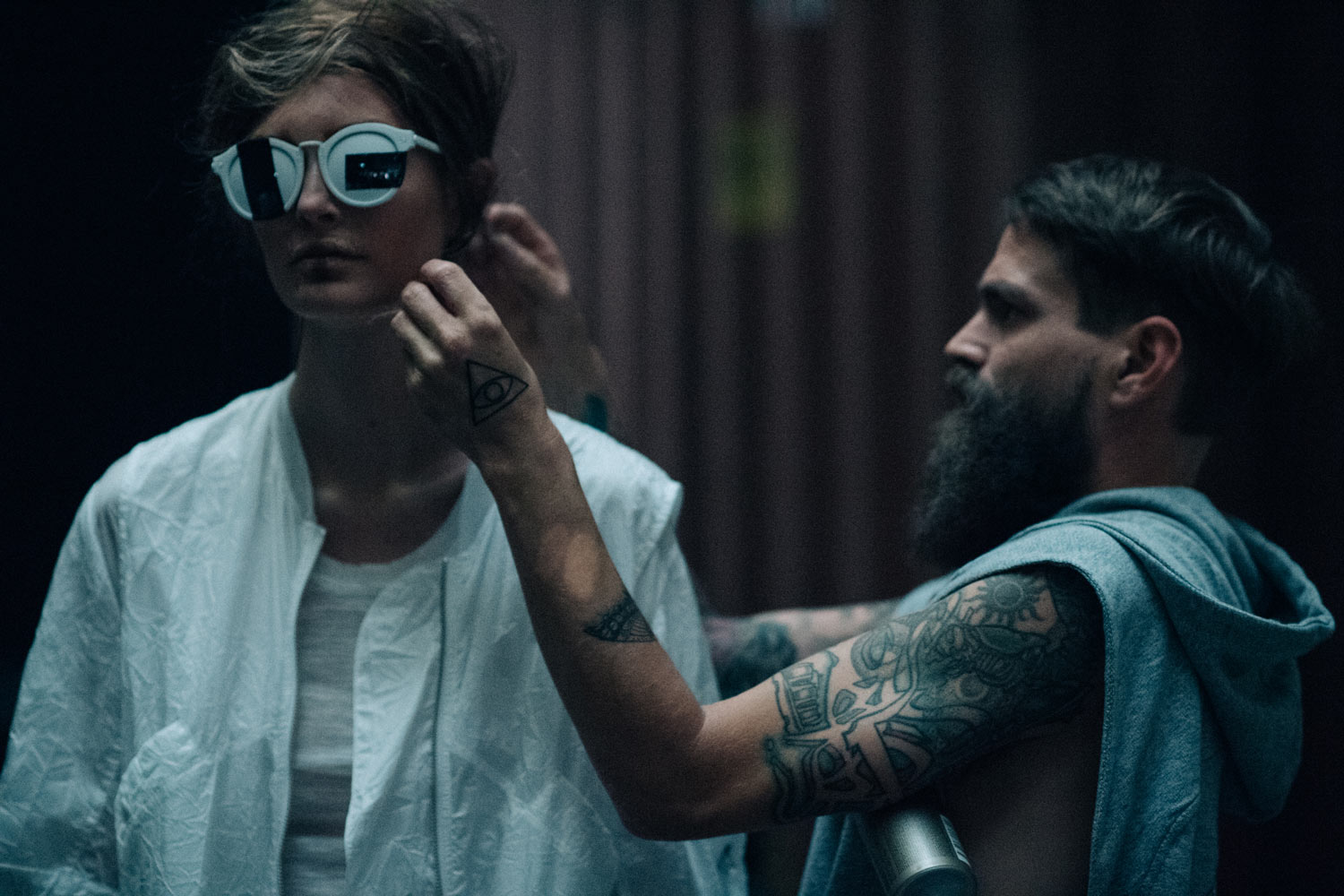 BARBARA I GONGINI SS17 COLLECTION SHOW - PHOTOS BY ADAM KATZ
Barbara's approach, which she has now been following for three decades, remains surprisingly relevant today. It regards gender as a social construct, coupling this with a desire to reveal the person through the clothing, and not vice versa, along with a reverential attitude towards nature and a refusal to follow trends – it is difficult to imagine a more modern outlook on fashion. Gongini is clearly a visionary, and so her brand rapidly development is unsurprising. The seasonal collection of BARBARA I GONGINI was recently supplemented with a capsule, in which the designer rethought earlier hits, and this spring saw the addition of a second line to the brand – Norðan. Here, contemporary details affecting street motifs and popular subcultures are added to the timeless image that has become customary for the brand.